Welcome to The Fan of Wiki's Talk Page!!
NOTES, NOTES, NOTES!
I put ALL the old conversations on Archive 3 (By November 2016). If you want to continue the chat we had there, please click the link and edit a specific section. Thank you for reading!! :D
Please keep in mind that I'll reply on your messages right here on my talk page from now on (September 4, 2014)



NEW SYSTEM
If you find your name on a section, put your message there with "Heading 3" section, please. If you don't find it yet, please create one for your own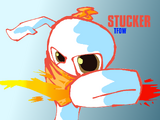 RULES: NO SPAM AND NO CUSSING/SWEARING. THE SPECIFIC MESSAGE(S) WILL BE CHANGED/EDITED/REPLACED. I'M SERIOUS.
The Fan of Wiki - "I Dare You to Move"
TALK - Anytime
If you didn't have any art box please click here. If you really don't have, it's okay. As long as you put your signature: ~~~~ (copy paste it if you don't know what it is)
Talk below the star line
★☆☆☆☆☆☆☆☆☆☆☆☆☆☆☆☆☆☆☆☆☆☆☆☆☆☆☆☆☆☆☆☆☆☆☆☆☆☆☆☆☆☆☆☆☆☆☆☆☆☆☆☆☆☆☆★
Headmates
Message
Vince
CAT-astrophic MEOW-zer!!
I like your new avatar, FanaNYA~
It's so PURR-fect. I'm not even pulling your WHISKERS. I'm not KITTEN around either. It looks great and SCRATCHES off the TAIL end of what you like a lot :3
EAR me out on this, because I give you a ton of a-PAWS!
- Your ever Derpy NYA-ster, Voons!
Pun attacks at its finest :3 ~Fanny 14:36, December 23, 2016 (UTC)
Seth
Message
Ultralord
Hoho.
Mart
Message
Skpc
Message
Bob
Message
Flamesword
Message
Kiki
Message
RMD
:D
It's been a while, yeah I'm back though. Maybe not as active as I used to be but I'm seriously back and active! :DD Shaden 13:22, June 27, 2017 (UTC)
It's nice to have a warm welcome back, I'm looking forward to seeing you guys again! ---SH▲DE₦ 13:28, June 27, 2017 (UTC)
Khen
Message
GN
Message
Your name here
Message
Your name here
Message
Your name here
Message
Long time no see :)
also nice profile picture
- Drewy 
Nuuuuuu~
Two times in a row, Fanana, you took dat lucky edit from meh ; 3 ; nu
Community content is available under
CC-BY-SA
unless otherwise noted.