Welcome
Hi, welcome to Slush Invaders Wiki! Thanks for your edit to the File:Black.png page.
Please leave a message on my talk page if I can help with anything! The Real Sthomas (talk) 04:24, May 22, 2014 (UTC)
Yes, that was me.
I think your fan art is AWESOME and it's not because I'm in it. Your art is actually really good! But, there is a wiki based off of the fan characters on this one. We're trying to move all our fanmade stuff to that wiki, and I think Stick Black would be appreciated better on that wiki. To go there, just click this link.
Hi
Welcome to Slush Invaders wiki, Seth! You see the button "Contribute" on the upper right of the page? Click it and you will see Add Page. Now you can create a brand new page! :D Hope it helps and have a nice day!
Heyyyyy
Hey man (or woman), im stick or as my friends call me, miley (p.s. im a boy). But you can call me jek27. Like to be your friend, like me im a beginner, i joined on april. So .... yeah, i draw stuff on this wiki if you like to see my pages just go to my profile and click the pictures on the slider . (I would really like to know if your a boy or girl, message me on my message wall)
Stick100-:)-thisisasmiley (talk) 11:03, May 22, 2014 (UTC)Jek27
*Ahem*
So I hear you like Stickmen?
FUN FACT: WELCOME TO THE WIKI
Trivia:
Have you Played Slush Invaders
Have you seen everything about Slush Invaders
This is a Quiz
Hi! I'm JamesLOB
-JamesLOB (talk) 11:16, May 22, 2014 (UTC)
Hey lets chatStick100-:)-thisisasmiley (talk) 11:16, May 22, 2014 (UTC)jek
Hi Dude It's a Me Chakatan :D! And today i want to Acknowledge your Drawings and Well Yeah :3
(do you wanna be friends? :3)
~Chakatan
-Sure i wanna be friends :) -seth and can i make you a part of my pictures?
Hello
Hi, I'm Shaden, you've probably never heard of me...Can we be friends? :3 -444eduDtfarceniMmodnaR
About that RP...
Seth, I'm sorry that I said that. I was just roleplaying, Ok? (Blue really said that to Red). Are we still friends? <:DStiCarson (talk) 12:18, August 6, 2014 (UTC)StiCarson 
I dunno what your talking about lol of course were friends -Seth
Remember we were roleplaying DK figures? And I said "I saw you as my friend for so long!!!"?
And you just quitted....So All of us thought you were mad and I came here to say sorry...
Yeah i didn't see that so yeah no need to say sorry and i left because i need to finish my movie so yeah -Seth
Seth,Sorry for messing up your movie,can we be friends again?
Of course ~Seth
Sorry
Sorry I gave you nightmares... :(
-Iam
It's ok man :D
-Seth
Derp
Here ish ur request
Thanks! It is awesome
Can you add Lucas?
hey Seth, buddy. Can you add stick lucas to your game... or atleast somewhere in your stories?
MysteriousWikian1246 (talk) 01:31, September 2, 2014 (UTC)
OK but my quest for you is add sticl lucas to all my gamez and movies :D Seth Reuben(talk) 12:40, September 2, 2014 (UTC)
Epic
That was a cool picture there! Keep up the excellent work :D --Shaden 10:36, September 4, 2014 (UTC)gg
Thank you :D ~seth
Down in Kowloon - Part 2!
hey seth. we didnt finish about this story... ill tell you next time when you're on chat, that okay with you bro? :)
MysteriousWikian1246 (talk) 14:14, September 4, 2014 (UTC)
yeah srry i left anyway i an using my tablet to type this it's hard
Okay, no worries, dude! :)
SLUSH RPG ANIMATED I need your help!
SSEEEEETTTHHHHHH I need your help! I'm thinking of making a animated show fir slush rpg and I need your animating skills to animate it! (Also to voice black) just go to slush rpg and look for the should we make an animated show fir this? Topic! Tell me if you can help out! ( it might get someone to make the game)
Metal stonic \ V / 05:15, September 8, 2014 (UTC)
.
letz go chatz :D StKhen (talk) 12:53, September 17, 2014 (UTC)
Sorry bout that seth , i was gaming . i  dint check so ..... wanna chat again? StKhen (talk) 13:02, September 18, 2014 (UTC) :P
dude?
LETZ go CHATZ DUDE , i'm active now :P StKhen (talk) 11:51, September 19, 2014 (UTC)
sorry bout the recharging thingy , my network is having tough errors these days  :( StKhen (talk) 12:36, September 19, 2014 (UTC)
This is probably why I need a new form of art. THIS TOOK LIKE 3 MINUTES TO MAKE D: SORRY IF I MESSED UP. BTW, you are actually breating out so much fire, that you made a nuclear version of stedro's fire fox attack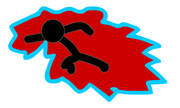 -Drew
Nice thanks! seth
Come to the chat room vince is calling you.Actually never mid that he left chat.
~Ahsuntrt
Wait!
Come to the Wait! thread.
Actually come to chat
New Character Roster
Hey, dude. Since you have a game, I thought "Hey! Why not make a character roster..." So I made one for you... it only contains your main guys and gal.
Here it is: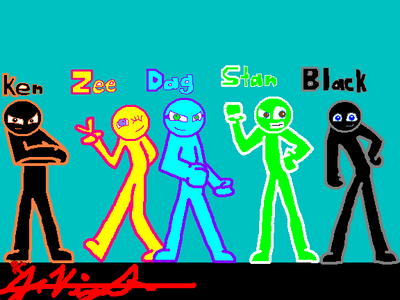 Tell me what you think of it on my Talk Page, bro.
Talk to you later... Peace!
- Vincetick! :D
S'up, Seth
Sorry this isn't at the bottom of the talk page. I wanted to avoid the DZ shipping thing. Anyways, I just want to know, what website is Stickman Adventure on?
Hey, Seth. TRS again. I was hoping that I could modify the Red-3000 into a creature called the Red-Rex. The original Red-3000 is the head, but it now has the body of a robotic T-rex, of course, painted red.
Plz reply.
Uhh, wanna be friends?
Uhh hi there Seth? you should know me as the wierd guy from the chat and the guy who suggested your name for another character... But anyways sorry about that and i hope you will accept my friend request (if you get time can you chat in the live chat?)
It's ok man and yeah i wanna be friends. :D seth
I regret saying this but...
... It already says it but, go with Fyonna.
- Vincetick! ._.
I Drew u Hooray :D !
~Chakatan                                                                                                                      Thanks buddy! Seth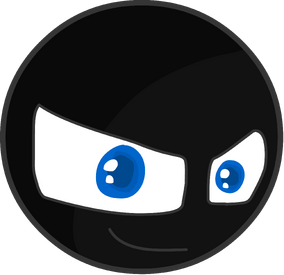 DZShipping
Hey, Seth. Since i told you about the relationship between Zee and Dag in my series, there is a Ship for both of them which actually became canon, anyways, the ship is called "DZShipping", "DZ" because of "Dag" and "Zee" and their relationship... so my testers used their first letters as a ship name.
Anyways, heres a pic I made for that matter, hope ya like it! :)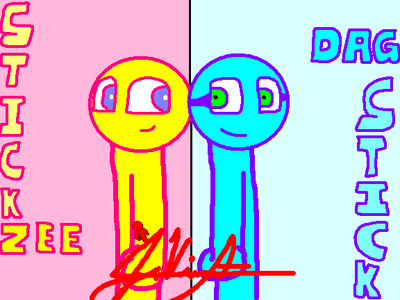 Thanks :)
Hi Seth remember me? Your number 1 tester!!! XD anyway thanks for everything & when are you gonna release it? FAYROturtle235556 (talk) 12:44, October 2, 2014 (UTC) 
Oh hi Fayro i'm not sure when i'm gonna release it but i will release it in NG and SP so yeah! Seth
My Videos
uhh... what did you EXACTLY editted in my videos? I saw in the "Recent Wiki Activites" that you did something... what was it?
- Vincetick! :l
I edited my comment about Arnold. Seth
Wassup Seth
Hey Seth!!! How you doing?
Anyway, I see you've become a big user! You've made an amazing amount of edits!!!
Heres a reward:
Keep up the good work!
-JamesLOB
Ken and Seth
Yo, dude. I forgot to tell you that I did a pic of both Ken and Seth for you.
Hope you like it! ----> 
Random Jog
i did pic of your team jogging and so on...
here: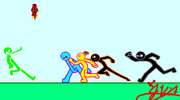 - Vincetick! |:/
HAPPEH BIRTHDAY
Hello thar my mlg 360 noscope friend of awesomeness, I vould like to proudly say...HAPPY BIRTHDAY!!!11!1 :3...Anyways...Here is ur GIFT! A golden statue of ze Seth(teh line :3) worth 50k I got by using your Credit Card! Lol jk, anyways..HAPPY BIRTHDAY MAH FREND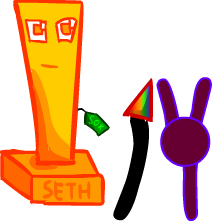 Shaden 05:44, October 23, 2014 (UTC)gg
Thanks! Seth
What Is?
Hello Seth!!!
I have a question that's been bugging me...
What is "Stickman Adventures"?
I've seen a lot of people talking about it, but I don't know what it is.
Can you please tell me what it is.
Thanks!
-JamesLOB
Ok, can I be in stickman adventures?
-JamesLOB :3
Hey Seth!
Yeah i know im a big derp, but could i some how be in Stickman Adventures if ya' got any room? ...yeah, this is pointless, isnt it? (guess thats what you get for being silly.)
Stick Leon (talk) 20:58, October 24, 2014 (UTC)Stick Leon
Yus :3
~Chak
Introducing
The rival of the canon DagZeeShip... is the semi canon, BlackZeeShip! :3
Sorry for Seth's left leg being a bit 'longer' than usual, I got a bit nervous entering the Shipping war between Zee, Dag and Black/Seth. Since I dont enter those kind of things, especially now with a Shipping war brewing up.
Anywho, here it is: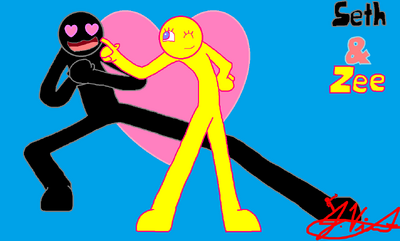 Hope ya like it. I'll talk to you later...
- Vincetick! :D
Hey Sethy , who are the goise in dis pic?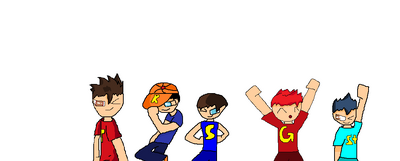 The Team's Stand!!
Yo, I thought I'd made another pic of you and your fighters (since I had nothing else to do but yawn and complain about how I had nothing to do, lol).
Here ya go, I also added Redster, his new gadget against your team and an army of Oranges. Hope ya like it! :)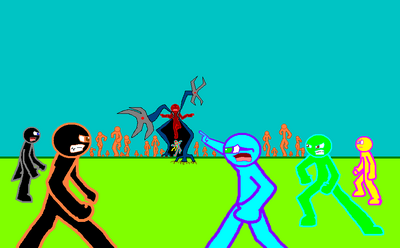 Also, there's an easter egg in the pic, if you can find it. :3
- Vincetick! :D
Meet your Team... from CS6 version :3
Hiya, I just wanted to share you this pic of your team the CS6 version of the many pics that I made of your team.
Here ya go, buddy: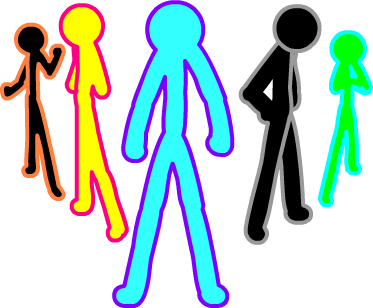 Ya, i know it's a bit too... you know, stupid?
anywho, I hope you like it!
- Vincetick! :D
Since Vince won't do it for me...
Can u plz make the logo for Battle for Slusherville? Thanks!
I promise you a really good spot (or two, depends on how you look at it) in an upcoming game if you do it. Thanks!
Ok I'll work right on it! But I think it would take long but still I'd be happy to hrlp! Seth :D
Thanks! Though the two games where u get a good spot will take a while to make. Sorry if u feel I scammed u. ;o;
OOPS, SORRY! Vince just informed me that he's almost done. You can stop now. For all your trouble, you'll still get those good spots, and I'll even give Vince a few for being patient and working hard.
Seth, just a lil' heads up, if you can't find yourself in my sketches, it's probably because you're always wearing your Halloween headband to make a distinguishing feature that can tell u apart from Stick Waqas (other than Waqas's stubble).
Stickman adventure: warfare
Hey Seth when are you gonna release the beta of this game? FAYROturtle235556 (talk) 12:28, November 27, 2014 (UTC)
Um I'm not quite sure, I was recently designing there weapons. :D Seth
oi seth
hey sethy , remember das anime pic with the word 'impressive'? i just found it's anime :D
~Stkhen
Lol i know :3 seth
It's up to You
About the Synopsis... it's up to you if you want to add them to your story board or not. But if you're going to add it, it should be a direct, simple and 'easy-to-follow-on' kind of Synopsis.
Anywho, Stay Positive, be yourself and May the Pope be with you!
- Vincetick! :D
Ok thanks! :D sethy
Season 2: Dag and Zee
Ayoo, Sethster. Anyway, here's what Dag and Zee look like in Season 2 of SI. I hope ya like 'em :) especially Dag's Dag-tastic Pack 5000 (see the backpack behind Dag?).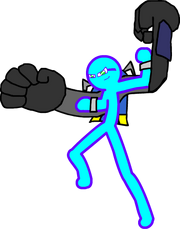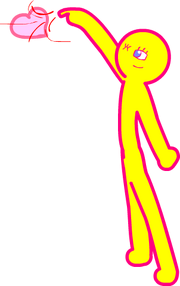 Stay Positive, be yourself and FIRE DAT LAZAH!!!
- Vincetick! :D
I forgot to...
... give you this pic of your team during Season 1.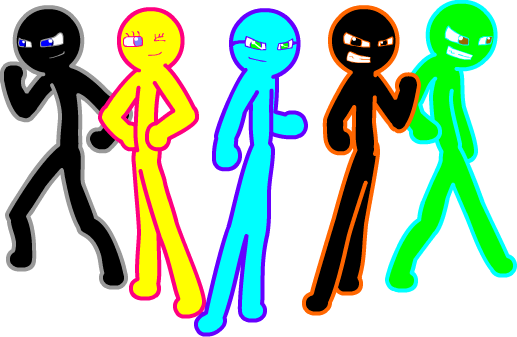 Sorry, I just remembered today and decided to give ti to you right away, anywho.
I'll talk to you later!
- Vincetick! :D
P.S: If you're gonna ask where StiFyonna and Stick Lucas are, this was from Season 1, not Season 5.
Ya there?
I can continue the story on chat if you're still active today :)
- Vince! :D
I'm still on chat, bruh :3
YA WANA PUNCAKE???
Proto Pic from SE5 - Stick Zee
Ayoo, Sethster.
Here's a prototype pic of Stick Zee from Season 5. It's not her official portait on my site, it's just her 'say-for-now-until-later' pic. I decided to use my new style of making their eyes. Anywho, tell me if you want me to upload the rest of your group onto the wiki if you want me to.
Stay Positive, be yourself... and GIMME PUNCAKE!!!
Sure, I'll do it :)
- Vince! :D
Heyyyy thanks btw (lol late reply), iz awesome
-Seth :3
LET THEM BET!!!
Ayoo... here's your request... it's a bit cruddy... but it was all that I could make out of the time that I have... lol sorry
Stay Positive, be yourself... and (read the title)!!!
- Vince! :D
DUN LEAVE
Dude... why did you leave chat?
- Vince! :l
Cuz I was gonna buy bread so I can eat it :3 Seth
Vincetick Said: You left again... I was just... in the bathroom... :3
User Updates!
Ayoo, Sethster. Anywho, this is actually optional, which means it's up to you, but, you might want to update your User Page every now and then with more info regarding your self, friends, user edits, page clean up, etc.
- Vince! :D
Get Back!
GU BAK TU CHAT, BRUH!!!
- Vince! :D
Dat Troll tho...
Seth, you troll!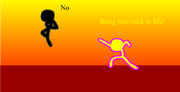 Thanks
Thanks for the picture
-Try
THANKS :)
Thanks for the drawing bro!
gonna make it my screensaver!
-JamesLOB :)
No prob man
-Seth :D
Reminder
Tomorrow (2nd May) is the Wikia Fanon and Canon Voting.
Thanks but I still Hate you...
Thanks for the artwork.
I still hate you though... since that after you declared that you hated Anime, you instantly put a hate mark on Yui Hirasawa and everyone else on K-On!, Hayate no Gotoku, etc.
so yeah...
- Vince! :l
Yeah bout dat...
-Seth 
Sethhh
Fanon, NOAW
--TRS
Ok
-Seth
Hold on...
Just let me put Henry VIII's milk away
~TRS
What the heck is that!? XD
-Seth x3
A milk carton dated to expire October, 23 1538
~TRS
October, 23 1538!? lol 
-Seth
You read the year right. ~TRS
Nice avatar
Limbo
lol thanks :3
Reply
Next chat.
--TRS
lel :3
I saw what you did there, Sethy :3 ~Fanny
Sooo you noticed hhuh? xD -Seth
Sure
k