THIS...IS...MY TALK PAAAAAAAAAGE!
Hello, this is my talk page, here you can talk to me about important things...like ice cream! And how to survive the zombie apocalypse! Get ready to go! Liek a boss!

Okay, On you're marks, get seeet, TAAAAAAAAAAAAAALK
Welcome
Hi, welcome to Slush Invaders Wiki! Thanks for your edit to the Scottick's Slush Fighters: Scottick page.
Please leave a message on my talk page if I can help with anything! Mart456t (talk) 19:07, November 10, 2013 (UTC)
That's auto message. This is the real Mart.
Yo!
Yo! The name's Sthomas. The Real Sthomas. Thank you for making a custom you. Updated the Gen 2 poster.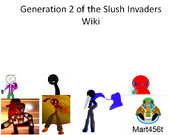 No prob, Shaden.
THAT.....WAS......AWESOME!!!!!!!!!!! YOU WIN! Now, just remove the commentary from the start of the video somehow and it's officially StGlitch's battle theme! As promised, here's your prize:
A low-fat Buttermilk E-pie!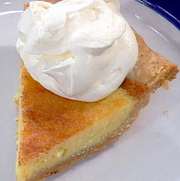 1. Thank you!
2.Sorry, I forgot to upload my random picture.
Nice Pics!
Hey, nice pics you got on your profile! May I suggest we call you RMD444? :) --The Fan of Wiki="TFOW"
sup
nice customs dude! They rock! 63 more edits until promo! You'd make a good admin!
P.S. can I be your friend :P
A brony is a male person who like My Litte Pony. I am definately not one.
-Austinrocks
DERP
Sorry Man I Dont Play Adventure Quest...But I Am Gonna Start Now :D -Chakatan
Lets Have A Chat
Your Characters A Preety Awsome And I rlly Like The Fact That There Not OVER-Powered :D
-CHAKATAN !<!!!!
i Have Drawn Your Characters
Hope You Like It - Chakatan
YOU WON THE CONTEST !!!
Now I have To Ask You This Which Of Your Characters Do You Want To Appear In My Game ?
( 1 Only )
-Chakatan 
:3
Im Animating The Movement And Attacks Of Your Character
Can Ya Help the Stick Fighters Wiki?
Give me the Ideas For Your Characters Attacks
That Is All
- Chakatan
Nice animation you got there- :)
Austinrocks
Erm..
Is It Okay If RMD Gets Turned Into A Green?
-Chakatan
Um...
I'm actually UnitedDestiny07 on YouTube.
Im Chakatan Robloxian on Youtube :D
- Chakatan 
re: Fanmade Duel Stickfight
You draw the winner of your duel picture. Not ours, geddit? :) ~Fan
Saga of the Stix
Hey Shaden, For saga of the stix, i would like for you and chakatan to make the cast members of the Gang:
Me, Chakatan, Sthomas(not TRS) stick jorge, stomar and stucker....AND you
I SAW THAT!
-BOOYAH FOREVER!!!
(advanced) WELCOME BACK!!!
I'm just so happy you will come back!!!! :D :3 :) <D ~Fan aka Rae (new), Fanny, TFOW
HEEY :D Ur Back!
~Chakatan
Me 2 man
StAlec (talk) 18:44, May 3, 2014 (UTC)StAlec, STICK PRITCHARD LIVES ON!!!!!!
HI DOOD!!!
HI SHADEN!
SO GLAD YOU"RE BACK!!!
Oh, um, sorry for caps lock. Hey, so how is it doing. So happy you are back on the wiki.
YAY!!!
JamesLOB (talk) 13:48, May 11, 2014 (UTC)
i have a question about how to make a linked page for stony, the slush defender i made. i want it to have the attributes i mentioned in the questions area of the forums.
So Sup?
Hey dude How's the Minecraft Pic you're doing?
~Chakatan :D
Stick Fighters Wiki
Why don't you move all your pages here. It's more of a Slush Invaders related fan wiki than this one is.
Wanna chat?
Hello there. I was wondering if you could make Pictures for some of my characters. Stim, Stelle and Stickody would be too hard for me to draw.
Sure why not? :3
You can help editing my articles. Just don't edit the appearances and stories, I already planned them. You can give them abilities and upgrades that I can't think of. ~Fan
Sorry. I thought you were talking to someone else, but it occured to me that you may be talking to me. Is it me you're asking to help?
Aaxelae (talk) 01:21, June 22, 2014 (UTC)
If you can Read this...
...dude, its Me, Vince. I just wanted to know if you're still here. If you are, please go on chat sometimes. Without you the Randomness here in the wiki just isnt the same, y'know?
Please still be here, RMD! :(
Reply back if you have read this.
- Vincetick! :[
It's me!
Hey it's me, StiCarson again! :D
So I was looking at Rangers United and found out that this character "BoxHead" Is pretty cool! So I made a minecraft skin for him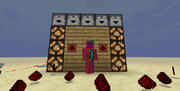 Hi
I like your rangers united group. Maybe next you could make a creeper themed character.
Aaxelae (talk) 20:18, June 15, 2014 (UTC)
Hey Shaden Its me StiCarson!
Maybe Instead of a creeper themed character, maybe you should make an enderman based character. Since creepers explode and die, Endermans Teleport, have high health and do high damage. Besides, wouldn't it be cool if RU had a guy called EnderStick and Roamed the world, looked like Stickarlos with purple Sparkles around him, and Teleports like a boss! And if you want to comclude his fear of water, go ahead!
StiCarson (talk) 10:03, June 20, 2014 (UTC)StiCarson
I thought maybe the creeper character could survive the explosion, but of course he could make an enderman character instead/ in addition. It's just that creepers are the most known enemies in minecraft.
Aaxelae (talk) 01:06, June 22, 2014 (UTC)
Hmm...Aha! Gow about i make and ender-creeper? a teleporting time bomb that hates water! Whaddya think? Randomness ACTIVATE (talk) 04:56, June 25, 2014 (UTC)Shaden
Sweet! Hookay!
-StiCarson :D StiCarson (talk) 09:46, June 30, 2014 (UTC)StiCarson
The tales of Vince leaving
SO last Wednesday night, I met Vince And this is what he told me:
"I'm leaving this wiki. I can't take this anymore. Seth keeps on saying that he'll ban me for cussing and takes "GlideGuy added me in the Slush Fighters" rubbing into my face."
ANd TRS blocked Seth, And TRS quitted. (Yes he did)
Then, Francis, Fan, James, Noriel and You all decided to quit, although no-one knew Vince's last words: No one shall leave from this wiki now. The Plan absolutely Backfired. So I think this server will need new admins, since only Drew and Chakatan is staying!(Maybe Scott, Ultra and Mart, I dunno)
(P:S DO you want me to take all the RU pages and stick them to ESW?)
StiCarson (talk) 07:34, July 8, 2014 (UTC)StiCarson
No I actually meant ESW, not SFW... The stories where Lachlan and Benjamin will appear is at ESW, not at SFW!
Besides, are you going to start with TTLD 2 episode 1?
And BTW, Like my style of drawing? I mixed your genre with Vince's and Mine was born :D
-StiCarson
Slusholigy
Umm... You should ask Stalec to do Slusholigy
I do the advanced one... :P
StiCarson (talk) 08:23, July 10, 2014 (UTC)StiCarson
lolwut? Ok meet me in the chat room
First Lesson
EYe color. Don't worry, it's just the pupil and the cornea and the pupil.
Maybe you can meet me at your wiki's chat?
Yo Shaden! Hope you like this one :) Also, would you like me to attemp to draw the Red Feathered Warrior guy?
TTLD2
Dude Me and Chak have been waiting for sooooo long! when are you gonna do it? I even made a page for you! StiCarson (talk) 03:26, July 24, 2014 (UTC)StiCarson
Added category
Hi people I'm new.How to edit?Ahsuntry (talk) 08:47, July 27, 2014 (UTC)ahsuntry
BooooooooooooooooooooobanananaoooooooooooooooooooooooM.
Did someone order a banana? WITH 2 SWORDS?! WHA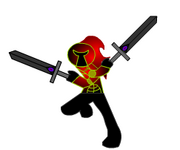 Wahoooo There Brah
You play Aqw? Or at least Dragon Fable?
Retro!
Hey dude! I didn't know you can change names! Oh and...seems like we can't call you RMD anymore, how about these! Choose one! And... you should keep "SHaden".
. R n' R
. RR
. R&R
-SC
Sorry
Sorry if my pictures scared you... :(
-Iam
Hey RMD!!
About one thing, Y U CHANGE UR NAME???
Nat mad, just asking, brandom! :3
- Vincetick! :3
Hey it's Seth
Hey dude it's seth and i made you a fan art!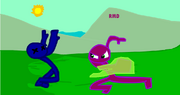 Who are you? Seth
Stop by to say hi ~Fan
Who is that idiot? ~Try
If you are some how a ghost and are looking at this on your computer while everyone at your house is sleeping, just know that we are always there for you Shaden! 
-Drew
Wait Shaden is dead? He is dead.
~Try
just here to stop by and say a hello , heres a Sandvich! :3
StKhen (talk) 11:21, October 4, 2014 (UTC)
Haha!
Haha! Dude you're freakin alive yay! :D seth
Vincetick Wrote (Randomly): I told'ja he wasn't dead... now tell me... who's the frantic idiot now? |:)
- Vincetick! :)
Yeah sorry :) seth
!!! That has to be the best cover up for a lie. EVER. You are so genius!...but anyways, Its awesome to have you back!
-Drew
Chat?
-Drew
Seth 
Hey RMD it's Seth and heres your Stickman Adventure membership card (Pic)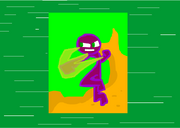 Dis is fo' You Mate :3 , Btw i'm glad you're back :D!
~Chak (Btw this is one of the hardest drawings i have ever drawn, And i think it's worth it for your Majestic return)
u kno wat dis is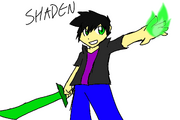 I is DUn wit the pic ! Shadey! here ya go!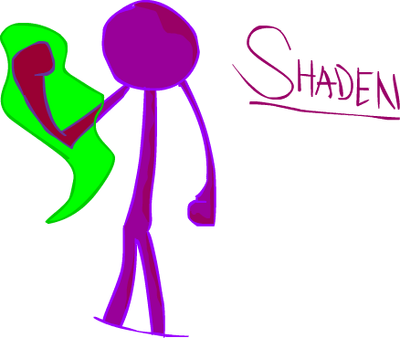 Oi Dude , i cant seem to go in to slusher chat
whenever i wanna go in , it is blank . is it a glitch? ~Stkhen
tnx for subbing!
thanks for subscribing to me on youtube dude!
Metal stonic \ V / 00:52, November 18, 2014 (UTC)
Whats up
Whats up why are you inactive
YEAH!
YOU'RE BACK!!!

Yolo Swag
-illuminati
Oi
Do you know why i am blocked from chat?
I did notink wrong
-Try
WATCH THIS XD ITS AMAZING
http://www.graviteewarsonline.com/replays/7488
-Drew
I WANNA SEE THE VIDEO 
Hey RaR! I waited for the video where you did the challengeit? It's been TWO Days NOW!
BrightXeno (talk) 08:13, January 27, 2015 (UTC)
---
http://m.neatorama.com/2010/09/21/jed-i-knight/
Change ur name to...
SirFartAlotXIV Shadenistupid NotBattoman NotSuperman Theguywholikesswag DYKSWAG Huehuehueman Hemanhemanheman Callmecrazybutt Colorblindness123 Weeder420 AirMoney Colonthree Mypasswordis111 Letitgoswag DrButtocks Butler LuvBarbie
daz it m8 using tablet... could've been more formative :3
-Skpcboy- (Reply) 11:13, February 4, 2015 (UTC)
DOOD
I asked for hint of 9 not 8...
-Try
WE GOT 11 SUBS ON YT :DDDD
-Drew
---
I win ur bet... now here's the pic I won (don't delete it bro)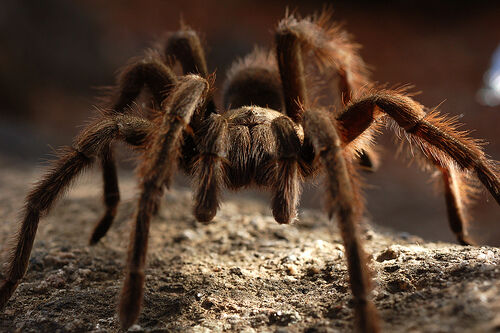 Disappointment
I am very disappointed in your use of a terribe word and then LINKING to it in private, then running away once you got caught. As a result, I cannot trust you for now and you have been demoted. I would not expect this kind of behavior for you. Perhaps you're not just the innocent Random guy I thought you were.
UPDATE: Well, I can't demote you because you're not a chatmod, and a ban would be too far, so I'm just letting you off with a warning and the fact that I don't trust you for now.
Well, if you're sorry, then I can forgive you. Just don't expect me to be doing any admin-like business soon.
-TRS
Le MS Challenge
Ayoo, bruh. I want you to tell me how you did in the challenge on this blog right here.
- Vince! :D
Shaden! :D
MAN, YOU'RE BACK
HOW ARE YE?
❄ SeiruxWinter ❄ (aka The Fan of Wiki)

13:19, June 27, 2017 (UTC)
You should go to Fanon sometime xD I'll tell the others you came back, dude :3
Hope you are having a good day man! :D
❄ SeiruxWinter ❄ (aka The Fan of Wiki)