Welcome
Hi, welcome to Slush Invaders Wiki! Thanks for your edit to the User:The Real Sthomas/Hooray!!!! page.
Please leave a message on my talk page if I can help with anything! DrewStick (talk) 04:19, September 12, 2014 (UTC)
Woah, might want to slow down man! Why not take a few to edit some pages :) And Vince says that he doesn't really want to team up with anyone. No questions. Thank you 
-Drew
Oh no, its all fine! Tell me if you need anything :)
-Drew
You do know that Gildedguy does get help from his friends right? And what do you need advice on?
EELCUM
WELCUM TO DAH WIKI!!! Metal stonic \ V / 23:06, September 19, 2014 (UTC)
Ummm Lessadia? A friend of mines already took the name Stick Stan :l Might wanna choose another name
-Drew
Chat
Come to chat on the triple!
Whats up
Whats up? i havent met you for two days.
Uhh, Ahsuntry, i can tell its you, but i think you might wanna put in your signature
(P.S. meet me in chat)
Thanks,
Goodnumberlessadi (talk) 08:59, September 25, 2014 (UTC)Goodnumberlessadi
Next time we meet wanna continue that RP?
Ahsuntry (talk) 09:47, September 26, 2014 (UTC)Ahsuntry

Come to chat i am getting bored(if im not there then your too late).

Ahsuntry (talk) 09:48, September 27, 2014 (UTC)Ahsuntry

When will you make mr.evil's page?

Ahsuntry (talk) 15:50, September 27, 2014 (UTC)Ahsuntry
Sorry dude i got a lot of homework from school so i might not get too much time but do not worry. I WILL be back for long in few days time
Goodnumberlessadi (talk) 14:36, September 28, 2014 (UTC)Goodnumberlessadi
Nevermind
Goodnumberlessadi (talk) 11:16, September 30, 2014 (UTC)Goodnumberlessadi
A Welcome Gift
Hey Goods! I've only Seen you for a while, and i want to make you welcome, so please, Take this gift from me
BrightXeno
(
talk
) 13:51, October 2, 2014 (UTC)
Hello there
Hey there mister!!! I'm JamesLOB and i'm a guy on this wiki!!!
I draw stuff and do other things to!!!
It's to meet you!!!
-JamesLOB or Dastro :3
It's nice to meet you to, JamesLOB (or Dastro, i guess?)
Goodnumberlessadi (talk) 19:21, October 2, 2014 (UTC)Goodnumberlessadi

I think he meant Gastro(Dude).
Ahsuntry (talk) 08:47, October 3, 2014 (UTC)Ahsuntry
Peace
I made peace as an hammer.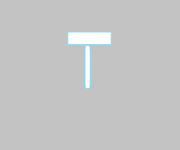 ~Try
Hmm, to tell you the truth, it is kind of ok. It makes a good building hammer though! or a tiny hammer. Dont worry, its still approved. It will be used in other story. OR IT COULD BE A BLUNT TOMAHAWK!!!!!!
Goodnumberlessadi (talk) 10:35, October 3, 2014 (UTC)Goodnumberlessadi
Here you go!
Hey number heres your official Mr. White Stickman Adventure pic! Seth
It. Is. AWESOME OMGEEHX
Goodnumberlessadi (talk) 15:02, October 4, 2014 (UTC)GOODNUMBERLESSADI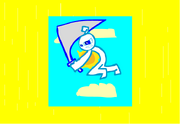 I am doing The PK edits of the day for not only me seth,Francstickand brightxeno too.
~Try
Uuh we didn't say anything about edits tho but ok it amazing! seth
Hey Number!
Hey Number! I made the T.P.K tower!
Thanks!

yes I want to be your friend goodnumberlessadi
Mega (talk) 07:51, October 12, 2014 (UTC)mega
Goodnumber i wanna add Stretchy and SandStick to T.P.K
Try (talk) 1:15 October 12, 2014 (UTC)Try
Metal stonic sent you a friend request msg him if you accept or decline
Metal stonic \ V / 21:12, October 23, 2014 (UTC)
Meet StAdi (Mr. White)
Here's StAdi in Season 5 (you and Try finally got accepted)
Stay Positive and Be Cool!
- Vincetick! :D
Let's face it
You're OP. Don't believe me? You made yourself invincible to literally EVERYTHING, and because of that, you are banned from my series AND the Slush Invaders Wiki tournaments until you give yourself at least 3 weaknesses. Good day.
Stop being a smart-alec! All three of  those weaknesses can only be achived by your fighters. Three weaknesses that can be achived by all I meant, you idiot!
-sigh- He's right dude. Think about it. There are some people (including me) that don't have evil characters, don't have characters stronger that Mr. White, and some haven't even interacted with him! (Yes, all of these apply to me), so change 'em up, will ya? :/
~Trializ (talk) 20:42, December 20, 2014 (UTC)
They've got a point. And weakness 2 is invalid since there is nobody stronger than him since he is the so called 'guardian of the universe'.
Mr.Try the great user on this wiki that is from asgard and likes to eat pizza and hot dogs and mice
Dude, nobody is going to get a black hole or a can of blue paint in a tourney or a free-for-all. Since you're too incompetent to think of at least ONE obvious weakness you are banned from all tournaments for all eternity.
Oh, alright. Those seem legitimate.
You're only banned from the current one. Dpn't you have any common sense? (You're still not in my series)
Vincetick Wrote: I'd just like to say that, White is as OP as Galactus in his Ultimate Form and more like Thanos when he killed the Marvel Universe, but he's fairly weak like a ladybug... so it's pretty confusing right now.
- Vincetick! :l
I believe there right Number, mr. white is too O.P. Seth
Why...?
You lied again!!!!
now my trust for you is -125%
(i admit i overeacted a little)
-You Probably Know who this is
Mr.White
Can you complete his nerfing...
There are still stuff like teleportion lazers and stuff on his page.
Also Vince has been handed the tournament and i am one of his bros for it read more http://slushinvaders.wikia.com/wiki/User_blog:Vincetick/About_the_Wiki_Tournament_2_%2B_BX_is_banned_from_using_his_Computer < there
Also a few more things so meet me in chat sometime

T r y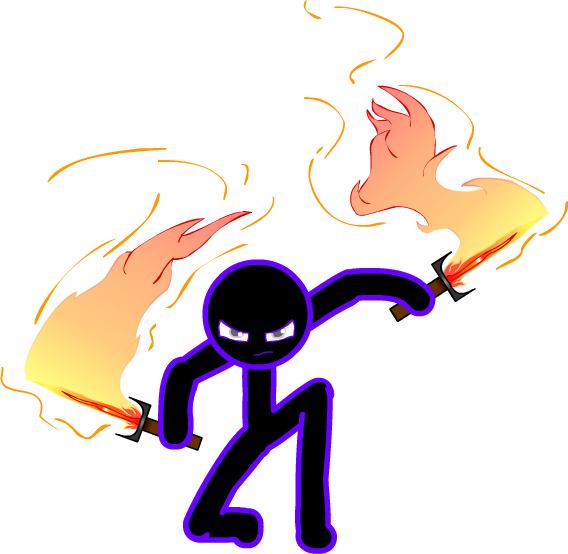 08:57, February 13, 2015 (UTC)
Staymax
Staymax vs lke
Flame Aura
- Try
Soo...how is it?
soo yhea, heres the gif GN. how is it? tell me what i need to improve.
~~C&C~~
Here it is
Well, it took me just now to give you this along Try's. Remember that request you wanted me to do about your user pictures? The one you, Try, RMD, Waqas and Skp told me to do after I asked.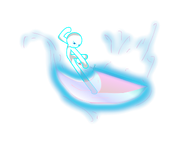 Anywho, here it is and I hope you use and enjoy it!
- Vince! :D
P.S: The Sword in the picture is a redesigned version of your old one, because I found the old one to be rather... 'unamusing'.
MS Challenge
Dude, I want you to tell me how you did in the challenge here, put it as a comment and I'll evaluate your score.
- Vince! :D
Um... ._.
Wait, your character has a sword now? ...CAN I DRAW HIM? :D ~Fan!
Your User Page
Dude, you need to start a habit of cleaning your user page every once in a while and I recommend updating it with a few small info about you, a friend's list, art gallery and possibly your own little wonder section.
It's up to you though.
- Vince! :D
Ze PK's
dude, why aren't you updating your pure knights?
MysteriousWikian1246 (talk) 18:27, April 27, 2015 (UTC)
Reminder
Tomorrow (2nd May) is the Wikia Fanon and Canon Voting.
Your User, again...
You seriously need to clean your main user page... it's cluttered, like literally...
- Vince!
"Okay, we get it. You don't have to Shout!"
You don't have to leave a comment on each Fanon page around the wiki saying "Fanon Page!", because we already know which pages are Fanon, along that since Skp and Try have left notifications about them being fanon.
K sorry
--Goodnumberlessadi (talk) 12:37, November 12, 2015 (UTC)Goodnumberlessadi
Community content is available under
CC-BY-SA
unless otherwise noted.