Thx 4 da picture of me :) I would love to see the red feathered warrior :D Randomness ACTIVATE (talk) 13:11, July 18, 2014 (UTC)gg
Welcome
Hi, welcome to Slush Invaders Wiki! Thanks for your edit to the Stucker page.
Please leave a message on my talk page if I can help with anything! The Real Sthomas (talk) 01:01, November 13, 2013 (UTC)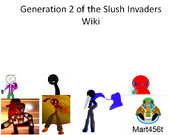 Added u to Gen 2 poster!
It's ok.
Wow! Thanks! I'd be happy to return the favor sometime!
Can I animate your comic?
-Austinrocks

You are like the only one editing nowadays. congrats!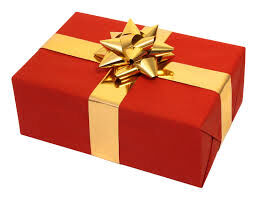 btw, this picture isn't a joke. it doesnt even have a link.Ericw0620 (talk) 02:35, December 6, 2013 (UTC)
Hi Its Me Chakatan ( I Guess You Dont Know Me :D) I Really Like Drew Stick His Awsome :D
-ROFL
Derp
Hey Dude I Just Drew Your Character Drew Stick...Hope You Like It!
-  Chakatan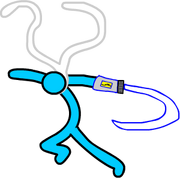 Hi.
Hey! Sup! Um... We kinda didn't talk when i came along so i wanted to be you're friend (Not gay) DErp :3 Oh! and i putted you in my youtube series called Zombie Attack... you should watch it, click This Blue Text plz
Well, that's just all! -Shaden
Is it okay if I make one of the pets?
-Austinrocks
Re:Imagine Dragons
Yeah, like 'em too! :) Especially their song Radioactive... The Fan of Wiki="TFOW"
Im Blocked TT_TT 
Srsly Im Blocked so I Drew This Picture and made this Story so i can get out of my creative and Writers Block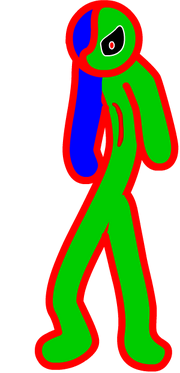 Its A Character Named Mark Who's Friends with Chakatan,You,Sthomas and Alot Of Other People...Until He died...He died because somebody Stabbed him in the Chest...Until 2 Years later he was Ressurected by StGlitch Thus Turning him Evil..Corrupting Him...And Causing him to turn againts His Friends...Well...Im Guessing you Should add Him At The Slush Invaders Player Made Game if You Want
- Chakatan
Hey Drew, you think you can move my page, ErStick, to the Slush Fighters page?
Thanks. AlphaGaming (talk) 02:52, February 7, 2014 (UTC)
Yay Drew's Icon is Finally Done!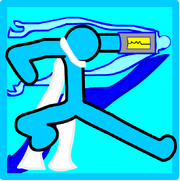 So...Do you Like It? I Hope You Do XD
Call in Stick Leon...Right?
Okay, I want to ask for permission to Put Stick Leon in The Game. He's (IM) Pretty Powerful, Making Melee Fighters Use a Explode Hit on that last combo Attack. (No. Fists not Included.) I can Also Raise the Ultra bar slowly...And my Ultra Attack requires 3 Destroyer Tokens, which are special tokens that can be earned.
So if its okay, just say so.
Signing Out, Stick Leon.
BlueBomb art
I just want to let you know that as I'm typing this message, the BlueBomb beta art is in progress.
GAS POWERED STICK!
GAS POWERED STICK!!!!!!!!!!!!!!!!!!!!!!!!!!!!!!!!!!!!!!!!!!!!!!!!!!!!!!!!!!!!!!!!!!!!!!!!!!!!!!!!!!!!!!!!!!!!!!!!!!!!!!!!!!!!!!!!!!!!!!!!!!!!!!!!!!!!!!!!!!!!!!!!!!!!!!!!!!!!!!!!!!!!!!!
| lol
- Chak
Yep!
I Watch Bravest Warriors on Cartoon Hangover created by Pendelton Ward
Re:OGG format
Here's the website. You can either add a youtube link or choose your mp3 file. Then you can upload like an image on the wiki. http://audio.online-convert.com/convert-to-ogg  P.S. Anyway, wanna see my version of Drewstick? I'll draw it right away. :3 ~Fan aka Rae (new), Fanny, TFOW Here it is! :D ~Fan aka Rae (new), Fanny, TFOW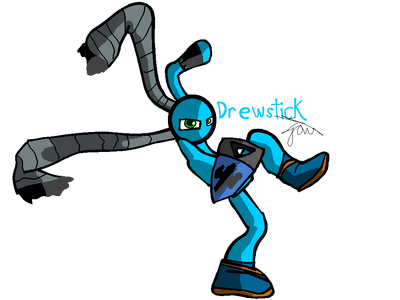 Re:Sticktan
Hi, Drewstick! :D Thank you for the pic of Sticktan! Just put the rest of your pics on my talk page once you're done, okay? :3 ~Fan
Hey Drew if you want to learn how to draw Like me,Shaden,Nhazul,Tention and alot of Other People Too...
Why don't you go to one of my Livestreams sometimes...That's where i draw and maybe even teach the Watchers on how to Draw like Me :D!
Oh and BTW a New Livestream will start in Now :3
~Chakatan
Here's The Link :D...Pass it to other Peepz :D
http://www.livestream.com/chakatanstudios?t=378618
Something for you
Hey Drew! I 've seen Chak's Live stream and made me want to draw too! but i have no idea who to draw, then i saw your page and i thought, "Hmm, What if i--" Then i Decided to draw Drew! so here it is!
Trivia (Sort of)
You were supposed to face the other way but oh well!
The Symbol Beside your name: Visit Staxel and Find out what's it for

This is XenoRyde(My Sig name[Storiel]) Signing out!
Blnoriel (talk) 14:51, May 21, 2014 (UTC)
Hey!
Hi! Im Mysterious! :D
Hi i'm Shrek Burger Pootis nice to meet you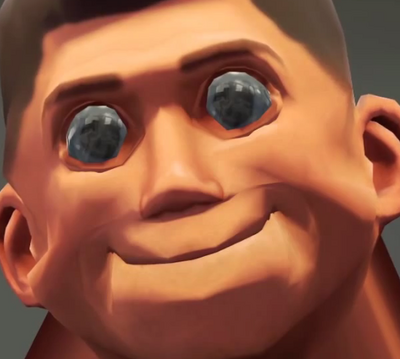 (Shrek Burger Pootis (talk) 13:47, July 16, 2014 (UTC))

Here is a little gift for making me that stkhen picture request , sorry about the hands and legs
Problem.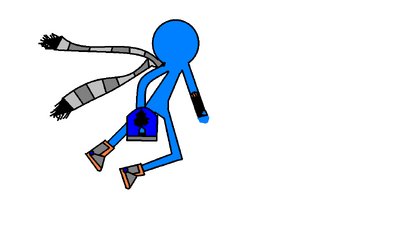 well sorry of the arms and legs have problem i have problem making your character a pose.
This is a little gift so here :D
What i use to Drew
Well i use the most common drawing in computers - Paint =.=
Since well i dont know where to find the others that can draw better
-Stkhen ~
No offense but Khen your drawing has improved a lot!
StiCarson (talk) 14:08, July 18, 2014 (UTC)StiCarson
Yooooo
THANKS for the awesome pic left in my talk page :3
It's ok if you drew him wrong, it's still nice of you to draw something for me :D
-Trializ
Hey Drew
Hey drew please send me that Youtube link where you learned how to draw please? StKhen (talk) 13:36, July 24, 2014 (UTC)
Yeah but
The new SSF2 update tho :o
OI DUDE! I Drew Drewstick!...Huehuehue :3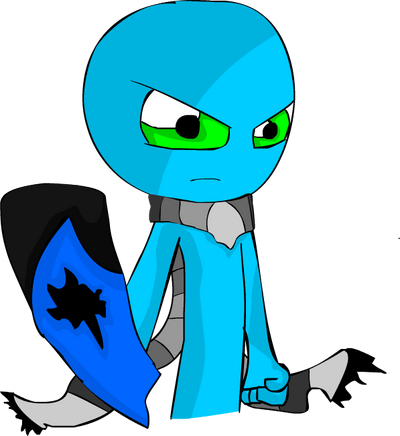 Ps. I added A Quote below Drew's Name :3 Because it kinda fitted his Appearance.
XenoTron Boss Updates
---
New Bosses and Other things
(Ideas for Xeno's Armours)
New Bosses to draw
(Leonide)
(More to Come)
Blnoriel (talk) 12:46, August 1, 2014 (UTC)
So BOODIFUL!
Thanks for the picture(s)! Imma go and put in on my page right now! Thx again dude :D Shaden 04:12, August 2, 2014 (UTC)gg
My Art Gone wrong
Drew how am I supposed to add pictures,JPG. and PNG. Does not work 
-Francstick D:
Yh brah
i do play aqworlds, and dragonfable, i play most of the artix games! Shaden 12:15, August 3, 2014 (UTC)gg
Hey Drew
How many smoothing,I used brush tool.I want always a nice work but how many is it ?
Wow Drew...Really?
Hey dude it's me, StiCarson! :) Just so happens that I wanted to request Fan to draw me, when I came across this.

Wow...Drew that was pretty mean....
Well, sweet mother of cruel mercy! After looking through that page's history, he did! Okay, he did write that over 2 weeks ago, but I don't know if that's gonna matter...
Scottick (talk) 03:05, August 4, 2014 (UTC)Scottick
Drew...
i've already did not use caps lock on png and jpg but its still blank page.Pls. help me :(
Just a request....
Hey Drew! It's me SC! Just wondering if you can highlight this for me? It's ok if you don't, I'd be requesting a lot of people at once... StiCarson (talk) 13:21, August 12, 2014 (UTC)StiCarson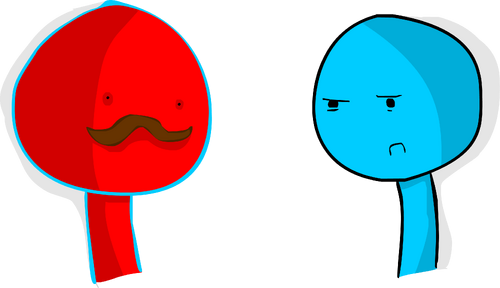 Yes.
~Chakatan
Nope
I recently saw the pictures you uploaded and I'll let you use StEthan, but next time, please ask permission. Thanks
It's AWESOME!!!
~TRS
About the poll...
The people on the poll have at least 2 votes on the first stage, which is one of Noriel's Blog. -SC
Basic Guitar chords
Hey, tutorial's here! :D Your welcome!
~Fan
Oi Dude
HOla Drew plz gimmeh dah link to dah flash you're using to draw!!! :P StKhen (talk) 05:17, August 31, 2014 (UTC)
Private Message from...
...me, Vincetick!
Dude if you're still on, head over to the chatroom
Im still there... temporarily... damn internet is on the fritz again... hurry up! :O
and dont tell the others I PM'ed you, okay?
Ssshh...
- Vincetick! :O
gimme flash! :3
hey, Drewstick. I was going to animate my own animation, well it was about 135 frames finished, i still needed a hundred more, when I saw that Flash Professional was gone. So... by any chance... can you link me the site to download it again? Pretty please, with cherry, sprinkles, kisses, crunchies and hot fudge on top? :D
MysteriousWikian1246 (talk) 10:15, September 8, 2014 (UTC)
Hey.....
can we get to te chat right now? 
I was talking about.... uh uh... about how do you post your pictures in this website using flash
and about how do you draw nice, please
Francis <:) User talk:Francis.minoza.58
Hi T_T
-Austin
What do you mean still mad...
-Austin
Im a new member, and i'd like to hasten the progress of slush invaders 3:the green groovers. This slushy series is the best stickman series i have ever seen so far. I like it alot. I would just like to know how i can hasten the progress of the game. Probably ask GildedGuy and Vincetick to team up? i think that could be unlikely to happen, but i have no idea about anything, since im new, and ill try my best to help. (P.S. yesterday was my birthday)
Goodnumberlessadi (talk) 04:26, September 12, 2014 (UTC)GoodnumberlessadiGoodnumberlessadi (talk) 04:26, September 12, 2014 (UTC)
Sorry to bother you, just wanted to know if i could help. Anyway, ill take your advice and try to edit some pages, if i get time though :/
Goodnumberlessadi (talk) 04:46, September 12, 2014 (UTC)GoodnumberlessadiGoodnumberlessadi (talk) 04:46, September 12, 2014 (UTC)
I just played slush dungeon. I lost, sadly, because i was a bit careless. I was surprised that GildedGuy died first though. Then i lost sthomas, then i died with stucker because i couldnt reach it in time to another new dungeon level and i lost health.
Goodnumberlessadi (talk) 05:28, September 12, 2014 (UTC)GoodnumberlessadiGoodnumberlessadi (talk) 05:28, September 12, 2014 (UTC)
Hi, its me again, just wanted to tell you that i got alot of ideas-millions of them, and they just cook up in my mind every day. Just sending you this message so that i can ask for advice to use my ideas (P.S. Most of the ideas are of stickman games, characters etc) Sorry if i disturbed you though.
Goodnumberlessadi (talk) 05:45, September 12, 2014 (UTC)GoodnumberlessadiGoodnumberlessadi (talk) 05:45, September 12, 2014 (UTC)
I asked for the team up because i thought that Vince needed help. I thought that because there was written coming in 2025... and i was thinking about it. Oh well, we do know that in a fact it said that slush invaders 2 (the game) got it's deadline pushed back 4 times. I guess unpredictable things can happen anytime, anywhere. Anyway, thanks for reading my talk.
Goodnumberlessadi (talk) 12:53, September 12, 2014 (UTC)GoodnumberlessadiGoodnumberlessadi (talk) 12:53, September 12, 2014 (UTC)
Nothing else that i need. Though im surprised about something. My birthday comes one day before Vincetick's and we both live on opposite sides of the world! that is so slushingly awesome, right?
Goodnumberlessadi (talk) 04:49, September 13, 2014 (UTC)GoodnumberlessadiGoodnumberlessadi (talk) 04:49, September 13, 2014 (UTC)
hey drew :)
Can we get to the chat right now because i wanna ask that can I snapshot on macrmedia fIash to this 
Hey Bro
Hey Bro who is included in diz drawing?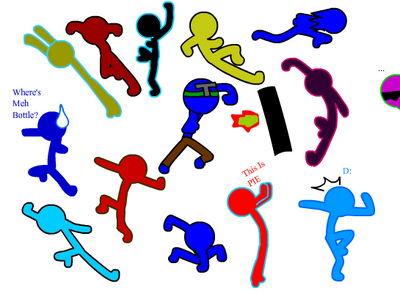 Vincetick Wrote Back: One thing's for sure... I sure ain't in it...
- Vincetick! :l
New Design!
Hey, Drew. I made a new design for your character. Why? Well... since theres going to be a timeskip in the "Slush Series" (approximately 3 weeks and your ArmBuster got busted up) I went over to make a new design for your ArmBuster... mind if I call it "SlushGauntlet"? Heres the new Design below:
The whole arm got me inspired from Mega Man.EXE since both your arms looked... kinda... similar(?) I decided to design it after it. That is also where the name "ArmBuster" came from, from Mega Man's MegaBuster.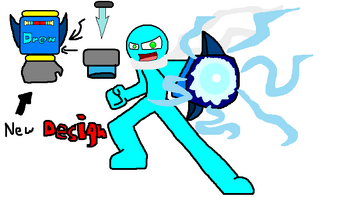 The new mecha-hand can be switched from the SlushBuster to the Gauntlet to the SlushStriker (still working on the Sword's new name and what kind Im looking for it).
For now... it kinda resembles Mega Man's and it has your name on it. Also, I made the two 'sharpers' on the sides of the previous ArmBuster into usable weapons; its capable of being thrown to an enemy like a dagger and it will come back to whoever threw it like a Boomerang. So technically speaking, you'll twice the 'muscle' you are than Season's 1 - 3. Since Season 4 will have a very action-seeking experience, I thought its best to give, if not, all the characters a new design.
Anyways, hope you like it! :)
- Vincetick! :D
Topic on my ideas:
Hi there, Drewstick, im just going to send you an idea which i got cooked up in mind of a new stickman (can possibly appear in the slush series.) Ok, so basically, he will be a superhuman who is almost literally indestructible. Ive got a few names for him:
Mr.White
StGood
Stick Stan (or just Stan)
Stick White or White Stick
Guardian of the Universe
P.S. He will be a white stickman with no outline at all.
Well, the rest is up to you. And just gotta say, i like it my way, the high way, (no offense tho) so im going to make a rival too. His names are listed below:
Mr. Black
StEvil
Stick Stacker
Stick Black or Black Stick
Destroyer of the Universe
P.S. This dude will a black stickman with also no outline at all.
These are my ideas for new stickmen. Hope u liked them and as always, Thanks For Reading. (srry if i bothered u)
Goodnumberlessadi (talk) 13:57, September 18, 2014 (UTC)GoodnumberlessadiGoodnumberlessadi (talk) 13:57, September 18, 2014 (UTC)
Stkhen replied: ermm lessadi? the name Stick Stan was already taken.
Well, that i know. Just askin becuz i wanted others to decide the name. I didnt like the name Stick Stan too much anyway, so yeah, the name is up to everyone else, thanks!
Goodnumberlessadi (talk) 11:42, September 20, 2014 (UTC)Goodnumberlessadi
Nice!
You got it perfect! I think you are the best artist here!
Pokemon RP
Come to the Wait! Thread
Come to chat actually
Uhh, why isnt anyone online on the Live Chat? im getting bored.
Anyway, hope you like my new pic: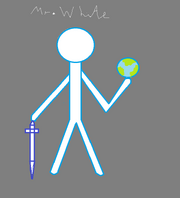 Uhh, why isnt anyone online on the Live Chat? im getting bored.
Anyway, hope you like my new pic: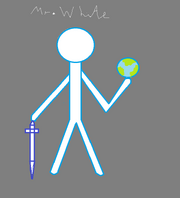 Goodnumberlessadi (talk) 14:51, September 23, 2014 (UTC)Goodnumberlessadi
Oh, sorry that i accidentaly sent the above message twice.
Anyways, thanks
Goodnumberlessadi (talk) 14:53, September 23, 2014 (UTC)Goodnumberlessadi
DREW!!!=
HEY DREW let's go to the chat
Hey, Drew! I Drew you :3! huehuehuehue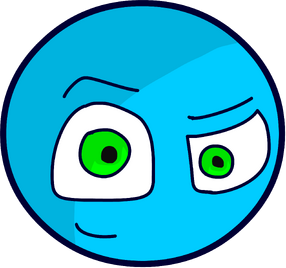 ~Chakatan
Spam
This was a Spam Mail to User: DrewStick that was removed by Bureaucrat User: Vincetick due to Cuss and Swear words left by an unkown User or Vandalizer.
- Vincetick! |:l
Argh!
Getting a little rusty here, not been fighting for a long, long time..However, i Broke Me Wrist..and its painful! atleast i can still use the fingers...Right?
Leonsc12 (talk) 07:05, October 1, 2014 (UTC)Leonsc12 AKA Stick Leon
Hi again!
Hi Drew, im leaving a message on your talkpage after such a long time! anyways, i just want you to check out my progress so far and also, if you'd like, you can enter few of your characters (or as many as you like) in my new group, The Pure Knights
Goodnumberlessadi (talk) 11:47, October 3, 2014 (UTC)Goodnumberlessadi
Guess Wat
Hey dude, guess what, I'm not dead :3! Thank you for worrying though dude, you're a great friend...And uh..Fan will explain everything...
Shaden 09:55, October 4, 2014 (UTC)GG!
I'm ready!
Are thow ready to attend the battle of the ages DrewStick?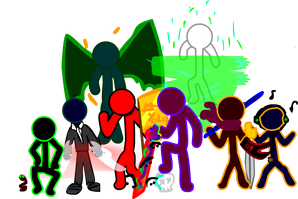 Also I made a strawpoll on the battle, click here to see it!
Shaden 02:40, October 6, 2014 (UTC)GG
Dis is for u
~Chak
about before
dude, vince is seriously angry at me for what we did, hes also miffed at you. dude we gotta set this right for him, so that he wont be angry at us...
MysteriousWikian1246 (talk) 16:58, October 26, 2014 (UTC)
Thanks for the pic and more
Hey Drew, it's me, TRS. I want to say thanks and also that I will post my messages to you under this topic.
When I imagine Drew in action, I picture that his scarf is not a scarf and instead robot tentacle-like things that are strapped to a back via a special pack.
drew, can you give me the tutorial of drawing the stickman nicely pls? get to the chatroom now francis ;)
dude, where did you get that door 3D
Drew Says: Go look up Doors 4 on youtube, then go click the annotation for Hyun's Dojo. It will lead you to their website, with all the stuff you need for doors 4. They EXPLAIN EVERYTHING. No further questions, and do please label your name here. :) Thanks
Answered by Vincetick: Did you make that parkour background yourself?
Yes, I did make it myself. Ever since after Season 1 of SU, I've decided to step up my skills in creating the backgrounds with more details, the Parkour background is pretty old, since that one was used in an old animation I did, which was an RHG Entry.
Up to now, I've been independent in making my own backgrounds (over 30+ in total, but I dont count them all).
If you have anymore questions regarding that incomplete 'for-fun-only' animation, feel free to ask more and I'll surely answer them.
Stay Positive and Be Cool!
- Vincetick! :D
The Bakground I Promised
Well, you wanted to have one of the backgrounds I've made, well you can't have one of the Parkour backgrounds, but you can have this one instead. It's a Season 2 background I made from Stickman Universe, well, a 'kiddie version' actually, the real one is a bit more detailed and dense in terms of theme and setting since Season 2 is about the fight between the teen Slush Fighters and RHG Fighters.
Anywho, you can have it: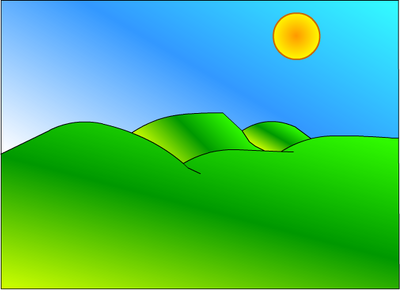 It's not much cool or awesome as my other backgrounds that I've made, I'm really sorry, this was the only background that could actually fit into the wiki. Anywho, I'll try to find you another one in my files, hopefully one that ain't too big.
Stay Positive and Be Cool!
- Vincetick! :D
The Dojo (lol not actually)
Hyun answered huh?
Well, if Terkoiz, Endo and Matt don't reply back to the mesages you left them about their characters' Backstory, we might as well ask Glidey for that.
Anywho, thanks for the update.
- Vincetick! :D
HEY!!!
I just found out what simple-minded means. I am not pleased with you. I am no Patrick Star.
Whoa, why the big change?
What happened? Why did you all of a sudden change Drew's name to Cyber? TBH, I don't really like it, and I think it makes him lose most of his charm. But that's just what I think, which means nothing.
Please do not be offended.
About the Skunk and the Tile Rush edit I did
What do you think would a Skunk look like?
And, there is a 25% chance to meet up Blue Uno again once after the 15 Fighters backtrack to Solarise and restart the whole game again. So technically, the Skunk is the canon 2nd Final Boss during the 're-run' of Tile Rush.
- Vincetick! :)
Tell me what happened to Austin...
What's the reason why Austin leaves? Do you know why he left? Btw, I saw him active in Youtube lately... -_- ~Fan
WHAT WAS THE SECRET??? :O -Iam
Really?
I'm starting to feel like you don't have a sense of humor... and I also feel like you're taking my old/current spot

as the 'guy who takes everything horribly seriously'.
(Read title), c'mon. Haven't you noticed my recent updates on the wiki? They've all been jokes (minus the one on Fan's talk), humors, stuff. things that I find funny to do.
On your "DrewStick" page, I gave that catchphrase of yours as a joke, I know that you'd say when you see it "Oh, dang, Vince, no. I think I already have one, but lol" or at least "lol", because I know that you're one of the many people here who would laugh at most of the random things here, that comment of mine was random.
Seriously, did you even think that it was a joke? Or did you just outright thought it was a serious comment?
Dude, the old vince that everyone loves is back, and you might be the first to make the 'bad guy' inside of me come back out again.
Also, about your Sush Buster, that you can complain about, but not to the extent of anger, since I forgot that you were the one who named your 'blaster arm thingie' with that name first.
Seriously, trolly, funny, responsible and outlandishly random me is back and you're kind bringing back that 'other guy' from inside of me because of this... if you've got a problem IRL, tell me what it is so we can settle it. Not trying to sound like a 'boss', but, if you REALLY got a problem, let me be the one to help out... I'll see what I can do and maybe we can find a solution to whatever it is.
Half-Heartedly, Vince! :l
P.S: I dropped my Puncake at Try's... can you get it for me?

I ate it already... -Try :P
? -Ausssssssssssssssssssssssstin
Sarry
Ok.. Sorry for that.
-Try
Sure
-Austin
Back-Up 2: The Return!
Yeah... like I said before, we need back-up threads just in case some were forgotten and revive a former discussion that was left in the dark for far too long.
- Vince! :D
Colors
Here's the thread btw: http://slushinvaders.wikia.com/wiki/Thread:33980 ~Fan
I won't
... stop taking you seriously unless you make it seem that your messages are just jokes not to be taken literally. You know way too much how I take thing seriously. Small or Big. Meaningful or Pointless. Everything matters to me, and you know that.
So if you want to keep making jokes on your messages, please make it seem like it is an and try to make it as obvious as you can so that I don't take it as an offense or serious way of making fun of me.
- Vince! :l
Here is your drawing!
Here, I drew you!
-JamesLOB
Reminder
Tomorrow (2nd May) is the Wikia Fanon and Canon Voting.
im from USA I'm from Normal Illinois and I'm 13
As In NOW!!
Seriously.
You need to lower the tone of your sarcasm a bit, even if you aren't trying to sound a bit sarcastic, people CAN STILL GET the wrong idea or impression about you say depending on the set of words you use (and yes I know you are smarter than that, but still).
Picking the right choice of words can set you apart from the right path from the wrong path.
Right now I've seen that, through some old comments you made, I've noticed how nearly half of everything that you've replied on has been somewhat rude and nearly offensive to some of us.
Trying to be sarcastic or not. Trying to be funny or not. Trying to be silly or not. Trying not to sound stupid or not. Trying to sound polite or not.
TRYING TO SOUND LIKE A GUY WHO DOESN'T USE SARCASM SOMETIMES OR NOT....
Trying, trying, trying... but you never do... either you're trying (still) or not, you LITERALLY need to start educating yourself on the words you use in a sentence towards others, even if you are in Middle or High School right now. What only matters right now is the amount of words that comes out of your OWN mouth.
The RIGHT words.
Not the WRONG ones.
So far I'm guessing right now, and this has a high chance of happening since you've done this to me and the others several times already, that you'd try not to sound sarcastic, even though the interpretation at the beginning says otherwise on your reply to me.
That's all.
You seriously need to work on yourself from now on.
Not trying to "mother" you or anything. Not trying to sound like a boss to you or anything. Not trying to sound like a Mr. Knowitall to you or anything or not trying to sound like a complete idiot for looking for you or anything.
I'm just saying that you need to do so.
Otherwise you can easily give others the wrong glance at you, which would prove to be completely bad.
Yo Drew,
The story behind the EZtoon is when me and my friend did a challenge to remake that gif on scratch.mit.edu, and we sort of completed it. The original was lost, so we use the one we copied and when people ask, we usually tell them. Sorry I forgot to tell you guys. It's been up there for so long and I kinda forgot about it. Thanks for asking! I can remove it if you want.
-JamesLOB
You already Do
That's because Crazy&Cooler is Stick Waqas, he just renamed himself, bruh.
- Vince! :D
Lel
I saw you when Gildedguy was streaming, Drewyboi. --TRS


was watching until you said this:
Then I had to take a break, even though I can sit down for a longer period of time then Gildedguy can (lel). --TRS
I agree
I couldn't have said any better myself. You got the same idea as mine, bro. I'll ban him once he shows up a reasonable way for me to ban him straight out of this wiki; we've all had enough of spammers and trolls, like who hasn't?
- Vince!
Shade
SHADE SOME STUFF, BRUH!!
- The One Person you wouldn't think of...
Wicker Blue
Hey, Drew, I recently encountered a Wicker Blue for the first time and got better quality images of it, so is it alright if I replace the ones you uploaded?
Thanks, bro. I can always count on you. :)
Well nevermind, because the file that had the pictures got corrupted.
~TRS
Total Randomness
"I have no idea anymore, even..."
- Vince!
Art
heyoo, drew!
im sure you dont know who I am yet, but is it okay if you could draw Stick Lucas for me?
MW~
Hey, Drew! Welcome back :DDD
❄ SeiruxWinter ❄
(aka The Fan of Wiki lol :3)
Community content is available under
CC-BY-SA
unless otherwise noted.