Actually
You're just banned from using the chat room for 2 hours. That's it.
Dude... you just did an unintentional cuss/swear, I think, and unless you do it several times in a row with warnings being given to you and you are ignoring them. THEN you are ban worthy by then...
- Vince! :D
Did u take my chat mod power? Cause i dont think i desurve it. u can choose either:
take it away for good and never give it back.
[take it away and give it back when i prove my self worthy again.]
take it away for a period of time.
Put "[  ]" on the one u choose.
~~C&C~~
PICKLES AND CRAZY AND COOLER!!!
HERE IZ YEE PIC WIT LE PICKLES AND GLASSES!!!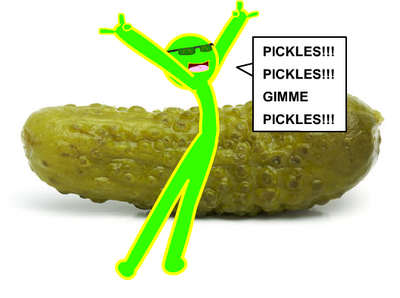 - Vince! :3
Cuz I won
(read title)
- Vince! :3
Mkay
(read title)
- Vince! :D
Reminder
Tomorrow (2nd May) is the Wikia Fanon and Canon Voting.
Why do I get the feeling I know you from somewhere
-Drew
He is Stick Waqas...
-Try
'Sup?
Ayoo, dude.
And welcome back!
I don't have much to say to be honest, but, well, not much is happening here in the wiki apart from waiting any new updates from Gildedguy and managing the wiki towards a proper state since I held a discussion on how we can actually fix the wiki itself. For the time being, most of everyone is either on Dimitri's Random Wiki (a wiki that Dimitri owns), the Stick Fighters Wiki (a wiki that Chak owns) or the Slush Invaders Fanon Wiki (that both Mart and Fan owns).
Pretty much things are lively there, apart from me, Chak, Khen, Seth, Noriel, Fan and Darkfire being active on Facebook through our group chat there. You can join up to if you have an account on Facebook. Just let me know.
Anyway, see you around, and I think you should check out the wikis that I mentioned. The Fanon wiki's link is on the Community Message Wall, Dimitri's wiki's link can be found on his user page (on his "Favorite Wikis" section on his user template) and the Stick Fighters wiki, you can just look up.
Community content is available under
CC-BY-SA
unless otherwise noted.