This blog is about this wiki's user's sharing their own thoughts about Valentine's Day. Only those listed below may enter their own quote, picture and thoughts about the Day of Love. 
Please follow the instructions below:
Do not remove the "For <insert name here>." quotation.
Do not edit unless your name is listed below
Do not barf (especially you TRS)
Do not cuss/swear on this blog
Do not be a Hateful Anti-Romance Jerk
Don't be sadistic
Be nice to other users' thoughts
Do not edit this until Valentine's Day (February 14, 2015)
Leave your siganture after you're done with your section
Leave a picture with a quotation that you made about your own thoughts about Valentine's

The limit is 2 - 3 pictures.

Do not steal Chak's pies.
Do not make fun of Khen's beak.
Do not steal Tri's sword and cape along Drew's SlushGauntlet
Do not hate TRS and please be polite to him
Don't cuss/swear in front of Fan
Don't get Vince mad
Don't make fun of Seth
Stop messing with GN and Try
Quit talking like a moron with a Banana stuck in his mouth while eating some Raw Chicken and some Fiber
Do not yell "BATTOMAN IS HERE!!!' or "I SUMMON SHREK!!!" without any reason or a summoning spell.
Be nice to the other user's, both listed in this blog and not.
Do not be a Spammy Jerk
Do not take RMD's sword.
WHY ARE YOU READING THIS??? Edit your section/Comment below NOW!!!
Vince
Well... it's about 2 months from Valentine's... which is actually WAY TOO EARLY for me to do this, but what the hay?
For the non believers of love (specifically TRS, don't barf please), I'd just like you guys to check this pic out: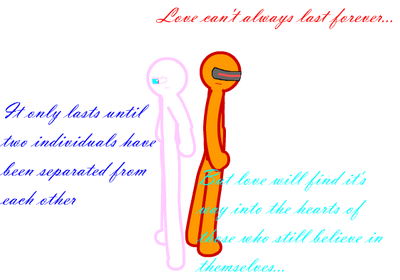 Yes... as you should all know, Stummer and Stick Spring are having a bit of... how can I say this... "Separation Anxiety" sorta thing... but let's get down to the real deal here.
Anywho, since this will be a Valentine's Day Blog, only I can edit this blog until Valentine's. Then all of you can edit it as well.
Anywho, keep this quote of mine in mind alright?
Just in the case some of you may fall out of love... whereas I might do the same... since I'm getting a bit... augh... with... well... you know what... let me just end this by saying my own fave quote.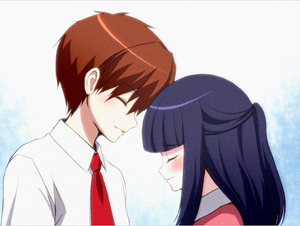 Stay Positive and Be Cool!
- Vincetick! :D
P.S: Your own position in this blog is below :) Also, do not edit them until February 14, 2015. Thanks! I love you guys (lol too early for that, what the heck, I do)
Fanny's
For the Fan of Wiki's.
TRS'
For the Real Sthomas'. Well, Vince. You've done the impossible: You've actually made me feel a good emotion. Enjoy.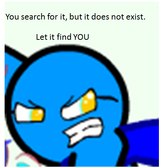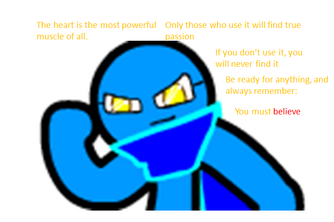 Khenny
For the Fab He-Duck's.
Chaky
For Battoman and all his Potato Pies.
Shaden
For RMD and his Randomness. Belated Valentines Day Everyone :D :3

Try
For Ahsuntry's
Tri
For Trializ's
GN
For Goodnumberlessadi's
Drew
Let me put this in one sentence. Valentine's Day was one of those holidays where I don't like it, but I don't hate it. 
Sethster
For Seth's.
Austin
Happy Varentine's Day
User's Listed Trivia
Stummer and Stick Spring have broken up since the episode "Aftermath Revelations".
The second pic that Vince has in his section came from the horror game "Misao", albeit in a different ending, alternated from that of the good ending.
Community content is available under
CC-BY-SA
unless otherwise noted.