Points are like the money of the game. You earn points and then use them to unlock or buy characters and items. 

How to earn Points
To earn points, you need to play through the level. Even if you don't finish, you can still get the points you earned. These are the different possibilities of earning points. 
Level 100% Completed
When you complete the level, you will recieve all of the points you gained during the level, but be careful, because they subtract the score that you gotten last time from the total of points that you just got.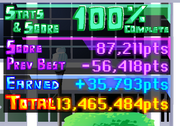 Also, they will give you extra points at the end of each level, so try to complete each level. Well, you have to complete them anyways, but try your best! 

Combo
When ever you make more than one combo, they award you with points, like so.

Incomplete level
They take the score that you got, and subtract it from your prev best, but don't worry, they still award you points.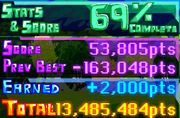 Bonus
You can recieve other points by bonus points. They are given to you after reaching a certain goal, like Stick James' Button Punch+, or the "Stickhanh Clutch".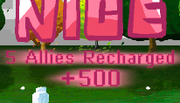 Characters that you can unlock by points
Items that you can buy
ComboBook+ Pages
Another team slot
Lv.4 Ultrabar
Community content is available under
CC-BY-SA
unless otherwise noted.