My new combo ideas.
With both Slush Invaders and Slush Tile Rush
Slush Invaders
Slush Cannon
Sthang+Stickhanh+Stick James+Stick Jorge
This Combo is The idea i had i got this idea from the fact of slush cannon.This combo can be used everywhere and can be mixed by other combos.
Suggestions:
Stickyle
Stickirby
Westick
Fast Pheonnix +
JoshStick + Sthang + SticKhanh + Stick Joerge
this is just the extension of the combo Fast Pheonix Khanh and Jorge will boost Hang's damage.
Slush Tile Rush
Skill Spamming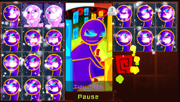 Stick James + Stick Sean + Any Character
This Combo will spam any special of each characters except for James special despite both of them helps the character match low frequent 
spawning tiles.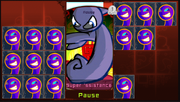 Community content is available under
CC-BY-SA
unless otherwise noted.