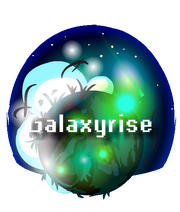 Galaxyrise is the 14th ad arguably the hardest level in the Slush Invaders Game. This level adds nothing new to the game, apart from showcasing how important it is to kill Azures.
Slush Invaders: Game
Previous Level: Slushy Ice Frosting
This level takes place in a mystical environment littered with huge reed-like plants and some kind of fairies or fireflies. As Big Blue is relaunched into the air by Standrew, the player will suddenly realize how potent the Azures are; in this level, they are constantly shielding Blues, Big Blue and even themselves all to put the player in a game over. An effective example of a Slush Fighter to utilize on this stage is Stick JK, as he is capable of sniping as many enemies as possible.
When this level is done, Stick James will be unlocked.
Next Level: Bluish Fighters
New and Annoying Faces
Landing in a strange area far from the northern hemisphere, the group find themselves in a very cosmic-esque land. But without much wasting time to wonder where they are, they spot Big Blue running and confront him.
Upon sending the big bad leader flying once again, the group give chase and are surrounded by a large group of Cobalts and Blues, eventually being supported by Toasters and Drabs along the way. To the groups' surprise, a group of magic-using enemies appear called Azures and begin to help and defend the baddies, causing the others to fend them off to allow the rest to take care of the vulnerable bad guys.
Standrew is able to catch up with Big Blue, and with Stickhanh's help, is able to send him flying once again, but is caught by an Azure, allowing the blue leader to run as fast as he can with the group in hot pursuit. During their chase, the rest are able to find and rescue Stick James and continue their pursuit.
Info
Enemies
Unlockables
Bonus Objectives
Send Big Blue flying higher than the visible sky (make him go fly off the screen).
Defeat at least 4 Azures.
Song
Flight made by Waterflame.
Gallery
Trivia
The level completion text is "Mage Town."
There's a bit of a lighting effect throughout this level that sometimes distorts the color of any slusher or enemy on screen.
You can easily kill Azures with Stucker by using his ultra attack.
Galaxyrise and the Bluish Fighters level are the only two levels to use this same background.
Almost everybody here thought the Azures were annoying.
Stick Sean uses Steric's sniper to zoom in on this area and creates a portal which teleports everyone and saves them at the end of the game before the blue base on the moon exploded.
In Slush Tile Rush, the first tower is called Solarise, and there might be reference in these places. This area also made a cameo appearance at the beginning of the game.
If you don't have Stucker's ultra attack, merely having both Stucker and Stick JK on your team makes the level a breeze.
Slush Invaders Wiki Navigation