Michael doesn't prove
31 Unfinished games needs cleanup! It needs more information and the right format for the admins to remove this template.
31 Unfinished Games is a video on youtube by gildedguy and a series of games that Gildedguy wanted to make but never finished.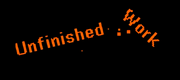 YouTube video
The youtube video can be found on youtube on Micheal Moy's channel. The description states that Micheal Moy started his gaming career back in 2006 and did not release a full game until 2012 (Slush Invaders). Apparently each game took about a week to several months to partially finish. In the end, Micheal never released or finished any of them. The song in the video is "Nothing but the cold" by OcularNebula.
General Description
Game Details
Most of these games were either from 25% - 75% completed. These games included the type where you click, moving around with your cursor, or with your keyboards. 
Links
Tivia
Only three games had sequels to it (Tower Turret-Tower Turret 2), (Untitled-1 and Untitled-2) and (Sketch-Sketchy).
Most games were combat adventure games
Michael's first game was only two colors: blue and white
20 of the unfinished game were in the website
You can go find completed games in the website
There is another game that features GildedGuy
If you click on the Archive section of the website, it shows you the list of projects that he has published that are either complete or incomplete.
Slush Invaders Wiki Navigation
Community content is available under
CC-BY-SA
unless otherwise noted.