Ok so I leave for quite a while and now I don't understand anything that's going on. Obviously some sorcerey has been taking place. Why? Because I say so and I am never wrong.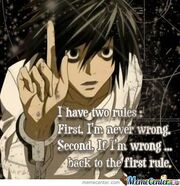 Anywho, from what I see on the wiki this is what has happened. Fan and Vince have been competely otakucized, Sthomas hasn't changed in any ways that I can see, Scottick has been on but I happen to log on at all the wrong times so that I don't see when he shows up. A bunch of people left and a whole ton of new people came in that I don't know about. Also this wiki has basically turned into a fandom community ._.
So I'm thinking of making a google+ community instead. It's much more organized than this forum posting thing and you can ramble in randomness alll you want. So if you're in supporto f this just tell me. If I get at least 3 more people to say yes I'll do it. You don't have to join, but I reccomend it. But don't worry. It may be a tough and dangerous transition, so...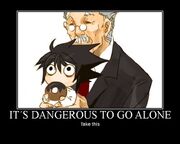 Please tell me your opinions! Ramble all that you think down below!